15.10.2013
The procedure of commissioning the DVIN-1 portable explosive detection complexes took place at the Moscow's Leningradsky and Kursky Railway Stations on the 15th of October 2013. It was attended by the senior management of the security service of the JSC Russian Railways Directorate, the railway station masters and representatives of law enforcement authorities.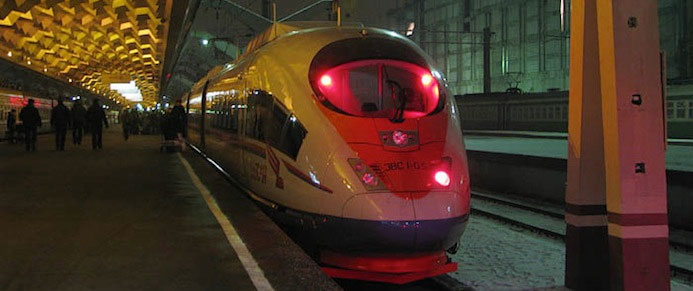 As part of the commissioning procedure, a demonstration was given in the station hallways to show how the explosive detection complex works. This included the screening of a backpack full of typical travelling gear with an explosive simulator stuffed inside. The screening procedure, which involved the equipment deployment and preparation for work lasted not more than 15 minutes, and it was on the third minute of screening that the backpack tested positive for explosive. In fact, the DVIN-1 portable complex allowed not only the detection of the dangerous substance, but also its localization inside the object being screened.
The baggage screening procedure was carried out in accordance with the safety regulations in immediate proximity to the area monitored by the computer-aided radiation control system. Radiation in the safety zone outlined by the complex operation rules was within normal background levels.
The DVIN-1 portable complexes are expected to be used at the stations of the Oktyabrskaya, North Caucasus and Privolzhskaya Railways, as well as at underground stations in Moscow, St Petersburg, Yekaterinburg, Novosibirsk and Kazan. It is planned to equip with them the safety zones at the stations of the Gorkovskaya Railway in the nearest future.